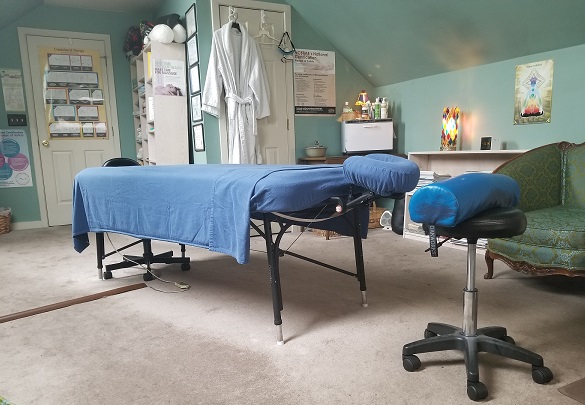 Massage is a proactive approach for wellness by nurturing your body, and it is one of the best known antidotes for stress. A full-body Swedish Massage stimulates circulation and can provide a deep state of relaxation. It can improve skin and muscle tone, ease headaches, and relax sore or tight muscles and restricted joints. Specifically, it can relieve tendonitis and other injuries which develop over time, in addition to low back pain, muscle strains and tendon sprains.
By increasing circulation, massage can reduce inflammation and provide movement facilitating cell repair. It may reduce scar tissue surrounding old wounds and limit the formation of scars in new injuries.
An effective massage should make you feel rejuvenated with more energy and a healthier outlook, though you may feel tired and sleepy after just leaving the table.
Drinking plenty of water after any massage is essential to flush out bodily toxins which may have been moved during the massage. Having not drunk enough water, muscular pain and/or flu-like symptoms would not be uncommon upon waking the next morning.
---
About Donna


Donna Chen is a Nationally Board-Certified and Delaware-Licensed Massage Therapist. This is my second career, having done cash management for many years with an MBA degree and the Certified Cash Manager/Certified Treasury Professional (CCM/CTP) credential. In May 2004, I entered a 650-hour orthopedic licensure/therapeutic massage program.
I started my business in early 2005, graduated in February and passed the National Exam for Therapeutic Massage and Bodywork in June, becoming fully licensed in Delaware. I have since taken many hands-on workshops, including but not limited to, Oncology Massage through the Society for Oncology Massage, Cranio-Sacral Therapy and Somato-Emotional Release through the Upledger Institute, Reflexology through the International Institute of Reflexology, Thai-Yoga for both table and mat, Sports/Russian, Hawaiian Lomi Lomi, Indian Champissage [TM] Head Massage, Active Isolated Stretching, Temperomandibular Joint Dysfunction and Headaches, Rotator Cuff Issues, Scoliosis, Sciatica, Whiplash, Trigger Point, Neurostructural Integration Technique, Anatomy Trains, Deep Tissue Massage with Meridian Awareness, Pelvic Stabilization and Upper Body Orthopedic Massage and Pain Management, Shoulder and Elbow Injury Orthopedic Assessment and Treatment. and several Advanced Myofascial Techniques seminars.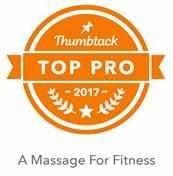 I earned the Certification in Advanced Myofascial Techniques (CAMT) credential in January 2011. I became a Certified Medical Massage Practitioner (CMMP) in 2015. While growing my business, I have also worked for chiropractic offices and massage centers, as well as local spas and salons. I also assisted performing massage on the University of Delaware Blue Hens Football Team weekly through two seasons. In addition, I have done massage at the Delaware Marathon, MS Bike to the Bay, Easter Seals Volleyball Tournaments, Fair Hill Mountain Bike Race, etc. I also taught therapeutic massage part-time for a total of five years at a local school.
Since 2005, I have been a professional member of and insured by the American Massage Therapy Association, as well as an active member of its Delaware Chapter. I am also a member of the National Certification Board of Therapeutic Massage and Bodywork since 2005.


I take appointments at various hours seven days a week at my home massage studio in the beautiful upper Pike Creek hills of suburban Newark, Delaware. My studio is large enough to occasionally do couples massages assisted with another licensed therapist, and I still sometimes do chair and table massage at events for schools, businesses, communities, and weddings (subcontracting other therapists when more than one is requested).


A Massage For Fitness…Therapeutic massage fit for you!
My Contact Information
446 Haystack Drive, Newark (Upper Pike Creek), DE 19711-8316
(610) 804-7393
E-mail: